Whether you're adapting an existing property or planning on designing your own house from scratch, having an experienced architect on board will make a world of difference.
There are multiple benefits to choosing a qualified architect, and especially the services of Awesome Proportions. Below are some of the key advantages when compared to hiring a jack of all trades or worse, a total cowboy.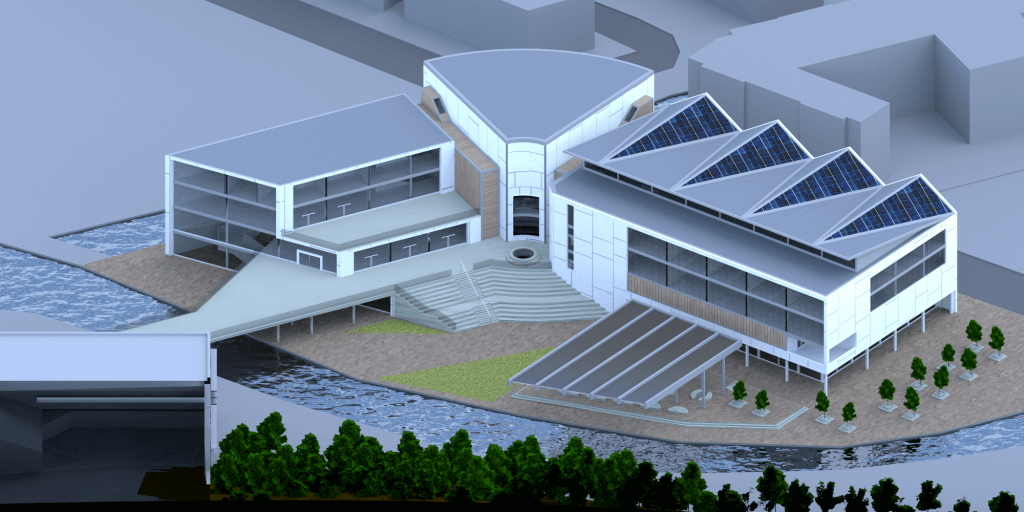 Absolute quality as standard
A professional architect understands that every element of a design has to be of the highest calibre. This doesn't just mean how the finished project will look, but also how it functions in itself, as part of the wider property, and in relation to the surrounding area.
It's not like you're buying a shed for the garden – you're investing in the conversion and expansion of your current home or the building of an entirely new one. If you're not 100% confident that the person crafting the designs knows what they're doing, you could very well be risking the appearance, safety, security and functionality of your living environment.
Health and safety are a top priority
We're talking about designing new buildings or adding structures to existing ones, so don't trust anyone who says that integrating health and safety into the process is a piece of cake. Ensuring that the building's design and the phases required during its construction are completely safe is a hugely complex task, which is why you need a registered architect, especially one that's a APS qualified CDM 2015 Principal Designer like our owner Gavin.
Designing a construction or conversion project around health and safety is what we're trained, qualified and always ready to do. It's a natural procedure for us but that doesn't mean it's easy, as we have to apply years of education, expertise and innovation to every job.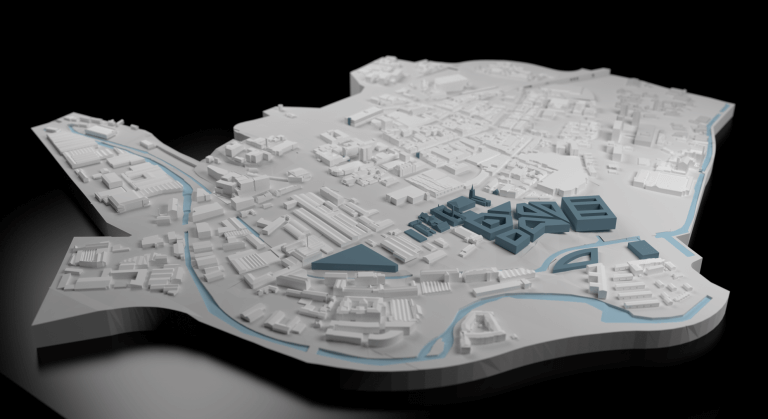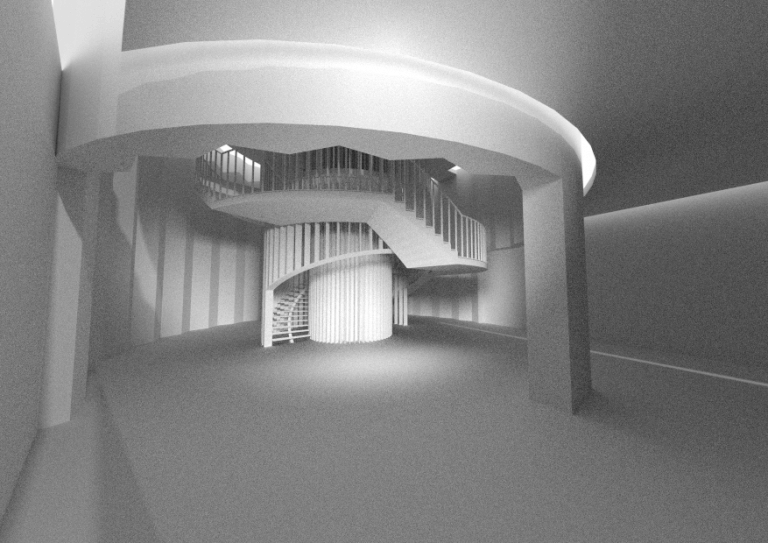 Designing, planning and overseeing the conversion or construction of a property requires a lot of red tape. Without obtaining the right planning permission, you'll soon find yourself with a beautiful idea restricted to sketches and printouts.
There are multiple factors to take into account during an architecture project, which can include tree inspections and ecological surveys; the consideration of sight lines to ensure that new windows aren't intruding on the privacy of neighbours; safety regulations of many varieties; and an in-depth understanding of how to hire contractors and oversee the construction phase.    
A qualified architect knows how to plan, organise and manage all of these and more, ensuring accordance with laws and regulations every step of the way.
This simply isn't the case with some people who call themselves architectural designers that have never actually worked on a project outside of creating CAD drawings. As with all industries, it's the comprehension, confidence and compliance that signify a true professional.
Expertise mixed with flair
If you're having any kind of design work carried out on your property and the provider says they're an architect, they have to be listed on the Architects Registration Board, Register, otherwise they're breaking the law, and sadly this happens all too often. This isn't a new thing, as it's been around since 1997 and ensures that qualified architects adhere to strict standards of conduct and practice at all times. Qualified architects are always fully accountable to the ARB if a client claims an architect hasn't performed their duties properly. Doing a poor job simply isn't an option for an ARB registered architect. That's why it takes 7 whole years of intense multidisciplinary study, years of hands-on industry experience and a raft of exams to become one.
As an ARB registered architect, we have to maintain our standard of education throughout our careers. Participating in post-qualification education isn't just an option for us, it's a necessity if we want to remain on the ARB register and therefore remain architects. Architectural designers simply don't have to do this. They are unaccountable and can be literally anyone who decides to call themselves one overnight.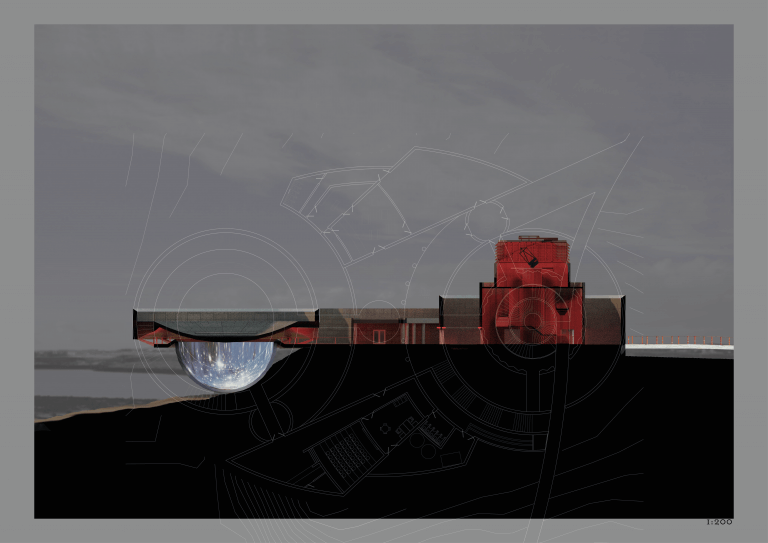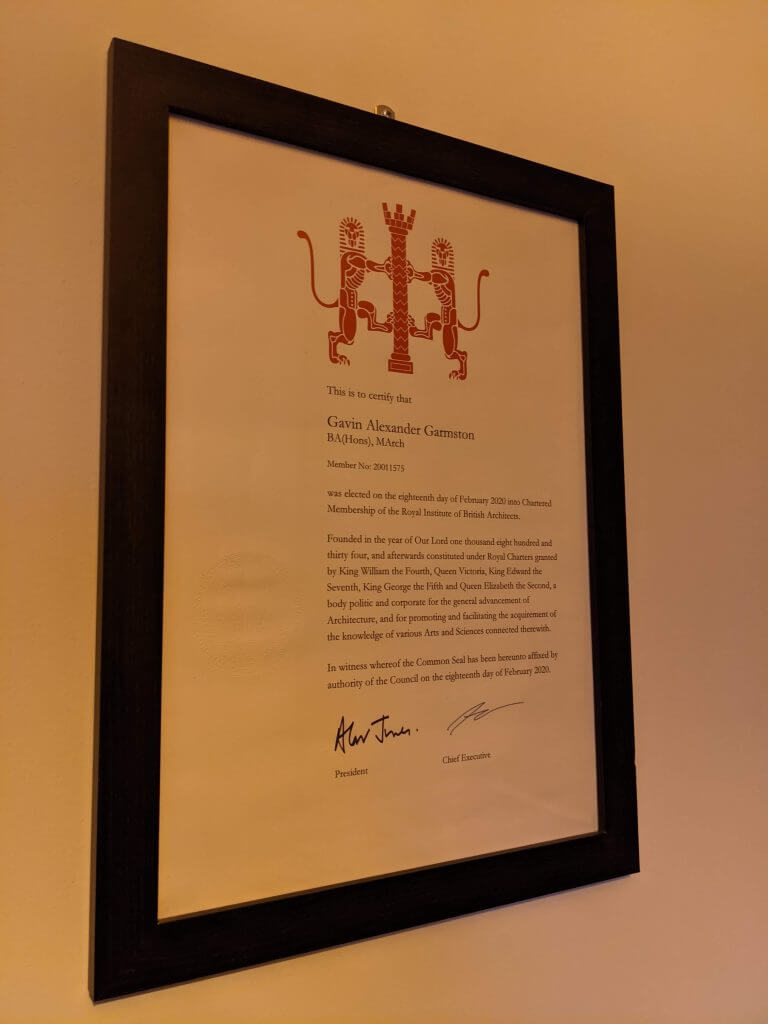 Why is RIBA so important?
The Royal Institute of British Architects, or RIBA, supports architects across the UK and sets the standard for professional excellence on a global scale. Needless to say, there is no higher authority on architecture than the collective minds of RIBA, so if you need a second opinion we recommend reading their article on why you should use an architect.
Awesome Proportions Ltd is a RIBA Chartered Practice. It's owner and director Gavin was nominated for the RIBA Silver Medal in 2015 when graduating from the University of Huddersfield with a distinction class Masters Degree. His student work can be seen here. http://www.presidentsmedals.com/Entry-37011