Loft conversions can be an extremely luxurious place for fun, practical addition to your home or anything in between. They can also be a great way to increase a property's value.
Even relatively small houses can have a loft converted into a living space, plus the smaller the home is, the more you'll notice the sudden addition of extra space. Meanwhile, larger properties benefit just as much, as a loft conversion enables you to use your home to its full potential and create exciting new spaces according to your needs, hobbies and future plans.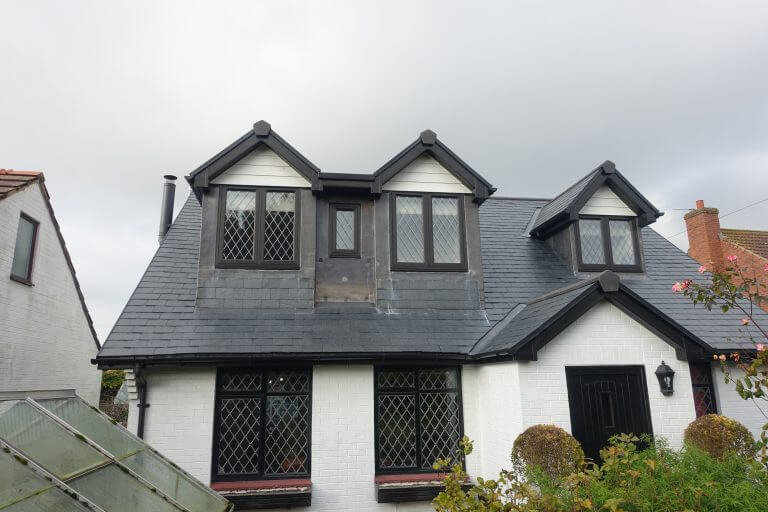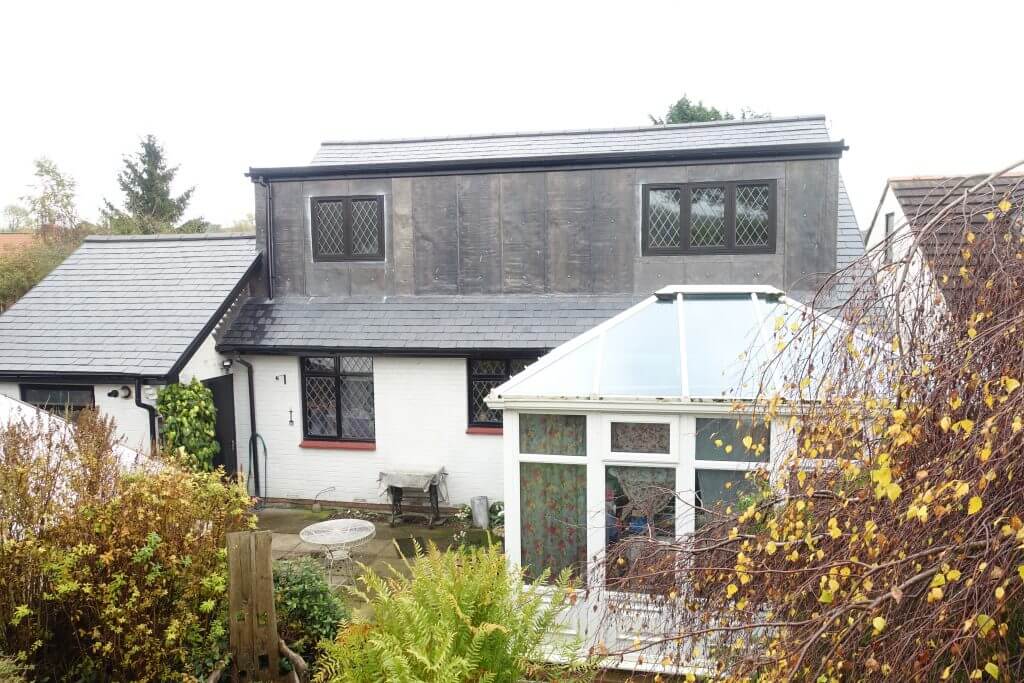 For many homeowners, a loft conversion is a perfect way to increase their living space without sacrificing an area of their garden. If you love your green surroundings and couldn't bear to say goodbye to any of your much-loved lawn, hiring a qualified architect to convert your loft is a very wise decision.
No matter where you live, adding a loft conversion to your home means new windows that are higher than all of the others. This creates additional views that you may not have known existed, such as seeing over surrounding rooftops to admire faraway scenery.
Meanwhile, if the windows are built into the roof, you also benefit from beautiful aerial vistas. Whether you want to watch the passing clouds, enjoy a great view of Bonfire Night fireworks or stargaze all year round, we know you'll love appreciating your local area and the sky above from a whole new angle.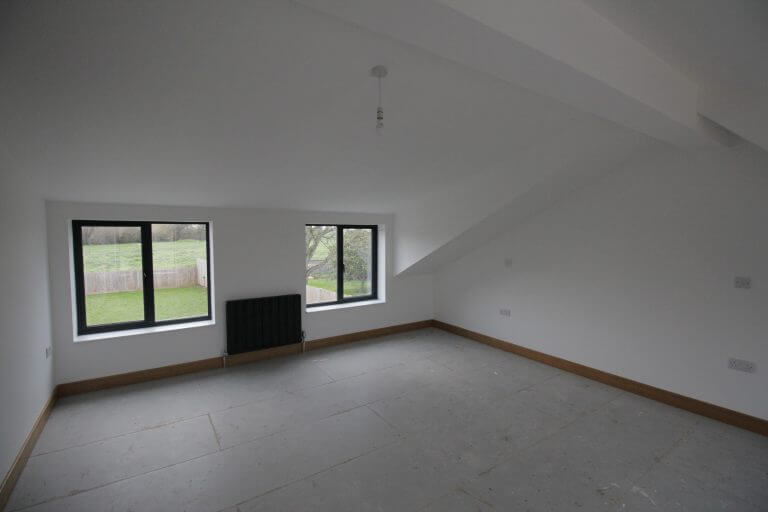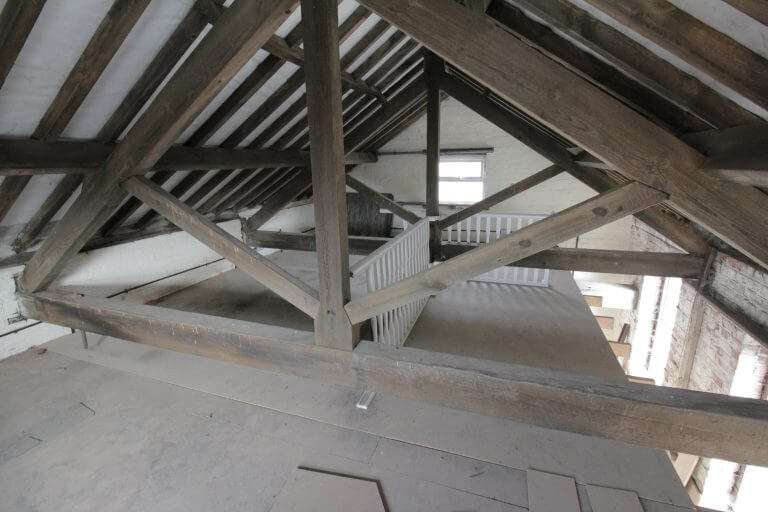 A smooth development process
We're very pleased to say that loft conversion normally fall under your permitted development rights. As a result, planning permission often isn't required, making the entire process quicker and smoother. 
In the event that your property does need planning permission for a loft conversion, we'll help you to choose the most effective option and manage the application in its entirety.
Another popular option is to create a two-storey extension, which opens up opportunities for something really special. As well as adding a lot of extra room, they also enhance the appearance of your home even more than their single-storey counterparts and can make a big difference to the property's value.
In fact, clients who have chosen a two-storey extension have told us that it feels like they've moved without going anywhere, as the fresh surroundings give the home a new lease of life.
Many people hire Awesome Proportions for a loft conversion to create a new bedroom. This is often because it's time for the kids to have their own rooms or they've welcomed an elderly family member to live with them. On other occasions, it's totally different reasons, such as the creation of a dedicated cinema space, a home office, a room for crafts and hobbies, and any number of other functions.
The beauty of loft conversions is that whilst they're initially given a specific purpose, they can be changed over the years just like any other room in the house. Popular examples are using a loft conversion as a shared recreational area to begin with, then when the kids are older the parents can turn it into a bedroom and enjoy more space and privacy.
As for the location and orientation of your extension, chances are we can accommodate your needs and we'll help you develop your ideas, so you can proceed in confidence that you've chosen the right path. It might be that the extension will be on the side of the property, transforming empty land or an unused driveway into a new living space. Alternatively, it could be at the front or the back of your home depending on whether you want a new, welcoming entrance or a private spot that catches the afternoon sunlight.
There will sometimes be restrictions regarding where you can add an extension, but you have nothing to worry about because we'll explain your options and manage every part of the planning application. All you need to do is decide whether the extension will be turned into a walk-in wardrobe, a library, a home office, a cool bar or something else completely, which is a very fun responsibility to have.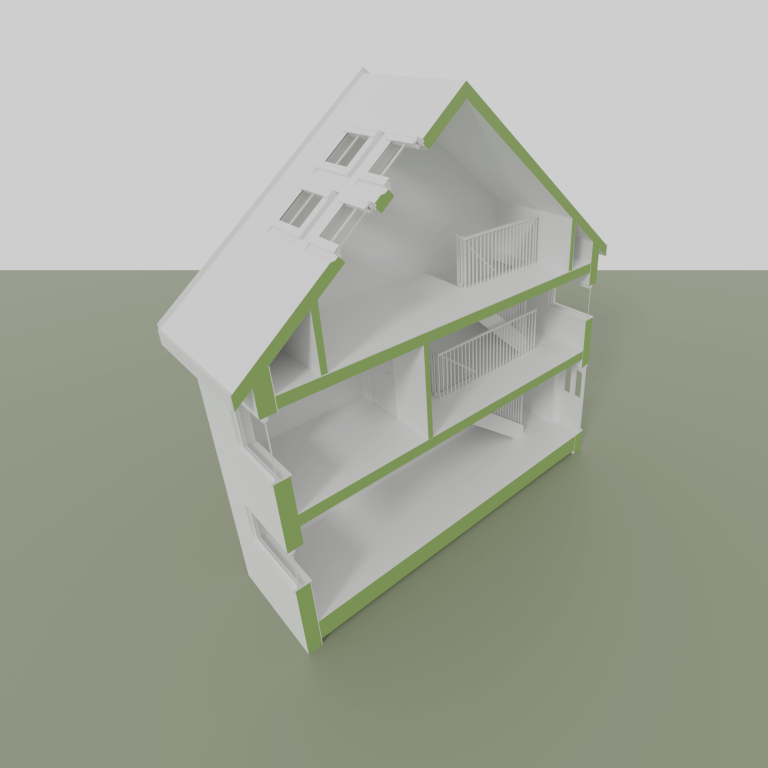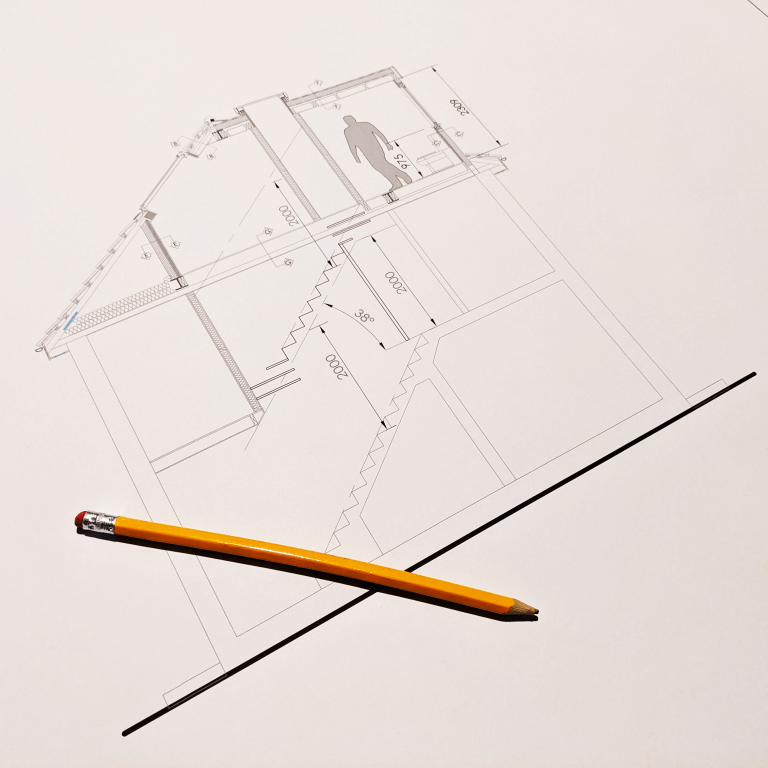 What the heck's a dormer?
Many loft conversions have their windows built into the slope of the roof, but this doesn't always have to be the case. A dormer loft conversion is when another structure is fitted onto a pitched roof, allowing the windows to face directly outwards like the others in the property.
Dormer loft conversions bring many advantages, including more head height which brings with it more floor space, as they essentially cut an area out of the pitched roof. They can also look fantastic and act as a real feature statement for your home. If proposed on the front of your home or if you live in a conservation area, planning permission may be required. If this is the case, we'll talk you through your options and make it a smooth and stress-free experience.